We are celebrating the female body in our newest collaboration with Larissa Loden, a female-owned handmade jewelry company. Get excited about our Femme Collection!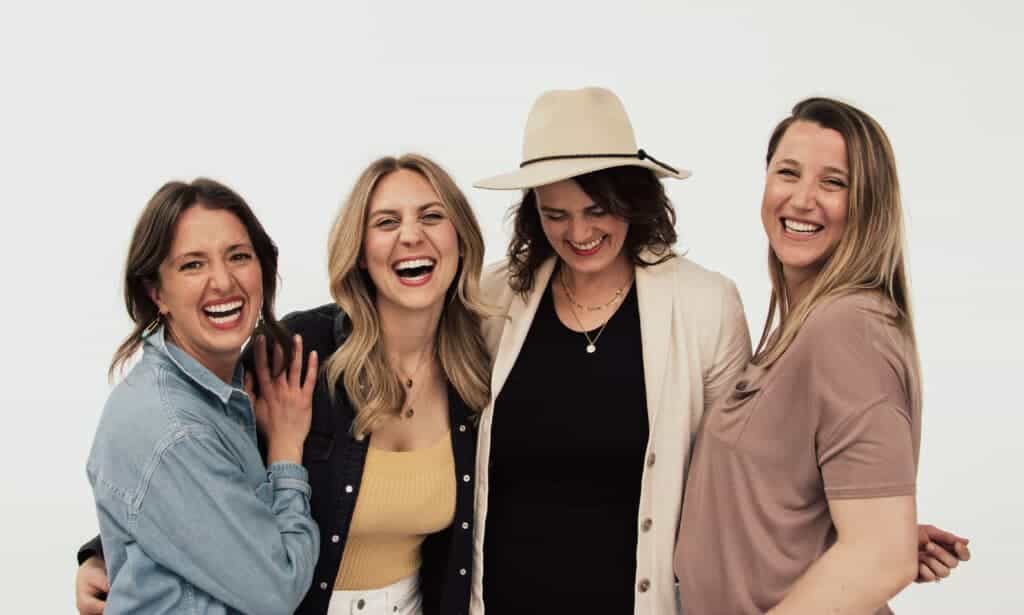 Larissa Loden + Fit Foodie Finds
What do you do when a jewelry designer that you've been crushing on for years reaches out to do a collaboration? You hyperventilate a little bit, take a deep breath, and say YES.
We are so excited to announce our newest jewelry collaboration with Larissa Loden; The Femme Collection.
Who is Larissa Loden?
Larissa Loden is a Minneapolis-based artist that creates quality, handcrafted goods that are an affordable price for all. Larissa's pieces are in so many storefronts all over the states that you've probably seen some of her pieces at your favorite boutique.
Not only does Larissa create cool jewelry, but she collaborates with other makers, artists, and cool people to create meaningful jewelry collections.
Larissa is an artist by trade, a successful business owner, an amazing mother, and one very strong woman. Larissa's authenticity shines through her work and we are so excited that we have the opportunity to work with her.
The Femme Collection
The Femme Collection was born out of a shared passion for body positivity. This collection celebrates all of the curves, moles, scars, and wrinkles and bumps of the female body.
We can not wait for this collection to launch on May 20th and introduce every single piece of the Femme Collection to you. Sign up for the exclusive email list to get access to the collection before anyone else and…. GET EXCITED.
Get all the details
To stay up to date on our launch day party, fun giveaways, and more information on The Femme Collection:
Important Dates to Remember
Today- Sign up for the exclusive email list to get all the details and early access!
Wednesday, May 19th – Early access to The Femme Collection.
Thursday, May 20th- Launch Day + LAUNCH Day