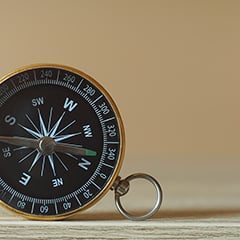 Families with special needs children or adults must contend with a significant challenge: how to provide their loved ones with the resources to maintain quality of life for the long term. Although there's no simple solution, special needs trusts have numerous advantages that can help provide economic security for beneficiaries and reassurance for families.
In particular, funds held in special needs trusts are exceptions to the asset eligibility rules for means-tested benefits such as supplemental security income (SSI) and Medicaid. Nonetheless, such trusts are governed by complex provisions you and your clients may want to take into consideration. To get to the heart of the planning issues involved, you should be able to answer the following key questions.
The initial ownership of assets determines whether a special needs trust is a first-party or third-party trust. The same beneficiary can hold a first-party trust and one or more third-party trusts, and there is no cap on aggregate value. Other features to keep in mind include:
After the beneficiary dies, assets in a first-party special needs trust must be used to repay the state's Medicaid agency for the amount of benefits received. As discussed above, this requirement is known as the Medicaid payback rule. For third-party special needs trusts, federal law does not require repayment to Medicaid. Accordingly, a third-party trust can have remainder beneficiaries.
Arguably, the most important issue to understand is how a beneficiary's assets affect eligibility for SSI and Medicaid, which are separate but linked federal programs. In most states, a beneficiary who is eligible for SSI is also eligible for Medicaid. (The 11 states with separate eligibility rules are Connecticut, Hawaii, Illinois, Indiana, Minnesota, Missouri, New Hampshire, North Dakota, Ohio, Oklahoma, and Virginia.) Consequently, distributions that affect eligibility for SSI can affect eligibility for Medicaid.
The standards governing how distributions from a special needs trust affect eligibility for SSI and Medicaid can be summarized as follows:
As we've seen, first- and third-party special needs trusts are effective planning tools for long-term financial security. And, fortunately, families do not need to make a choice among these vehicles, though an attorney should be consulted on how they fit into the overall estate plan. The following comprehensive trust solutions can be useful:
As we've seen, special needs trusts can be part of a meaningful planning solution for your clients. By educating families about their choices, you'll give them the tools they need to make confident decisions. This empowerment can lead to a clear road map for the secure future of special needs children and adults.
How have special needs trusts helped your clients with special needs children or adults? Do you have any tips to share? Please comment in the box below!
This material has been provided for general informational purposes only and does not constitute either tax or legal advice. Although we go to great lengths to make sure our information is accurate and useful, we recommend you consult a tax preparer, professional tax advisor, or lawyer.