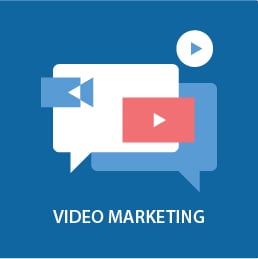 So, here we still are. After sheltering in place and coping with weeks of volatility, we're able to get out a bit more often as the economy has started to open. But we're still social distancing to keep our communities safer. Many advisors are still working from home, as are many clients, which means less in-person communication than you're used to. How, then, can you maintain and even deepen client relationships? Perhaps it's time to try something new.
If you've sent emails and updates out already, why not change things up? This is a great time to create a video and experiment with the format. You have more time to work on it and your clients have more time to view it, making it a win-win scenario. The goal is to continue to strengthen client relationships, and there's always a chance that someone forwards your email or finds you on social media.
Why video? For one thing, people like it. According to a recent infographic from Social Media Today, 82 percent of all consumer internet traffic will come from online video by 2022. But there's a more important reason. Videos are a great way to tell a story, and you can convey a lot more intangible information in a video than you can in an email. For example, if you're a friendly person, it's hard to convey that in an email, but it's easy for people to see you smile or hear the warmth in your voice in a video.
New to creating video content? These tips can help you get started:
As to what topics could be in your video, you have a wide array of choices. Here are a few ideas to get your own creativity flowing:
Creating a video can be both easy and effective. There's nothing holding you back from creating one today, in fact. Why not give it a try? If you don't like it, just hit delete and try again. Remember, though, that you're not looking to produce a slick, highly polished video, but rather one that reveals your genuine self—one that shows heart. And there's no better way to deepen client relationships than that.
Editor's note: This post originally appeared in the Financial Planning Association's Practice Management Blog in May 2020.
Have you tried your hand at video marketing? If so, what was your experience? Please share your tips in the comment box below.
Please consult your member firm's policies regarding videos/social media prior to utilizing the features/platforms discussed.